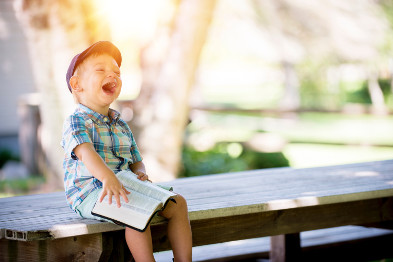 Welcome! No matter how you arrived at this page, it was not an accident. God has guided you here and He has some very good news for you if you will read on.
Heaven is a completely FREE gift! Many people are under the impression that God is weighing your good deeds against your bad deeds and that in the end He will either welcome you into heaven or not based on the outcome. You should be relieved to hear that your future does not depend on your performance!
...Romans 6:23 For the wages of sin is death; but the GIFT of God is eternal life in Christ Jesus our Lord.
You'll notice eternal life is called a gift and, as we all know, a genuine gift is completely free. That means you could never work for the gift of eternal life any more than you could work for a birthday gift!
Why is Heaven free?
Here's what the Bible has to say about it:
Ephesians 2:8-9 For by grace are you saved through faith; and that not of yourselves: it is the GIFT of God. Not by good works, so that no one can boast.
There's that word again - GIFT. It's clear that heaven is a gift of God. But why can't we earn it?
Man is a sinner...
Unfortunately, even if we wanted to earn our place in heaven, we couldn't because man is a sinner.
All have sinned and fall short of the glory of God. -Romans 3:23
Well, God says there is one way to save yourself:
Matt 5:48 Be perfect as your heavenly Father is perfect.
I don't know about you but that leaves me out! In fact,
Whoever shall keep the whole law, and yet stumble in one point, he is guilty of all. -James 2:10
No matter how good you may be surely you've sinned at least once in your life. It doesn't matter how large or small the sin was. Sin is sin - there is no "sin scale" -- and sin will keep you out of heaven. But don't get discouraged. God has found a way to hook us up!
God is Merciful
Fortunately for us, God doesn't want to punish us because He is merciful and full of love.
God is love... -1 John 4:8b
BUT, God is just, therefore it's His obligation to punish sin.
I will by no means clear the guilty... -Exodus 34:7b
So this leaves us with what appears to be a big problem:
Man can't save himself...
Even though God loves us He must punish our sin...
God is just a bit smarter than we are, and came up with the perfect solution to this problem in the person of Christ Jesus.
That's why Jesus lived!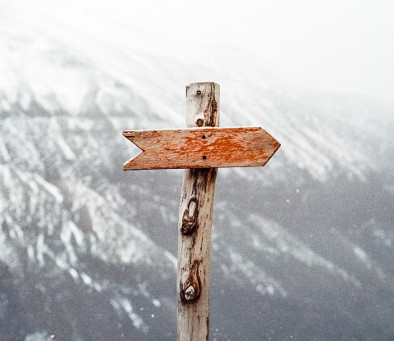 God sent his Son into the world to remedy this problem. To understand God's plan you must first understand who Jesus really is.
John 1:1 & 14 In the Beginning was the Word, and the Word was with God and the Word was God. The Word became flesh and made His dwelling among us. We have seen His glory, the glory of the One and only that came from the Father full of grace and truth.
God entered our world in the form of Jesus Christ. He lived a sinless perfect life. When He died on the cross, he took our place and actually paid the penalty that was intended for US!
Isaiah 53:6 All of us, like sheep, have strayed away. We have left God's paths to follow our own. Yet the LORD laid on Him the sins of us all.
He offers US the privilege of eternal life as a GIFT. But we must accept that gift.
Faith is the Way
But faith is more than just believing in Jesus.
James 2:19 You believe there is one God, good, even the demons believe that and tremble.
Faith is even more than just trusting God for all your needs (financial, physical, emotional, etc.)
Faith IS trusting in Jesus Christ alone for SALVATION. It means you're depending on Him alone, NOT on yourself, to get to heaven
What do I do now?...
Would you like to receive this gift?
If you really want to receive God's gift of eternal life all you have to do is:
Transfer your trust from what you've been doing all your life to what Jesus has done for you already by his death on the cross.
Receive the RESURRECTED and LIVING Christ as SAVIOR and LORD.
Repent of your sins. This means that you must be willing to make a U turn from anything that is not pleasing to God. Eliminating sin from your life doesn't happen over night and in fact you'll never be perfect, but if you're genuinely willing to allow God to be Master and King, then He will change you over time
God tells us in Revelation: 3:20 Behold I stand at the door and knock, whoever hears my voice and opens the door, I will come in and eat with him and he with Me.
If this is what you really want you can sincerely pray the prayer below:
God I understand now that heaven is a free gift and that there is nothing I can do to earn or deserve it. I understand that my sin has separated me from you and that I can't save myself. I know that you love me and don't want to punish me but that you are a just God and must punish my sin. I now understand that Jesus your son came in the flesh to earth, died on a cross, and rose from the dead to pay the penalty for my sin and purchase a place for me in heaven. I understand that this gift is received by faith and I now turn from my sin and trust in Christ alone as my only hope for eternal life. Please forgive me of all my sins and come into my heart. I confess you now Jesus as my Lord and Savior. In the name of Jesus I pray. Amen!
If you prayed the above prayer in faith, you have just received the best gift a person could ever have! The bible says you have been "Born Again" into the family of God! And your prayer has had a more awesome impact than you know.
Luke 15:10 in the same way, I tell you, there is rejoicing in the presence of the angels of God over one sinner who repents.
If this message has touched your heart, please let us know your response from the following options:
1.  Yes! Today I chose to trust in Jesus:  Please click here.
2.  I already trust in Jesus and would like to grow in my faith:  Please click here.
3.  I am still seeking:  Please click here.
( Photo by Ben White on Unsplash )
( Photo by Jens Johnsson from Pexels )